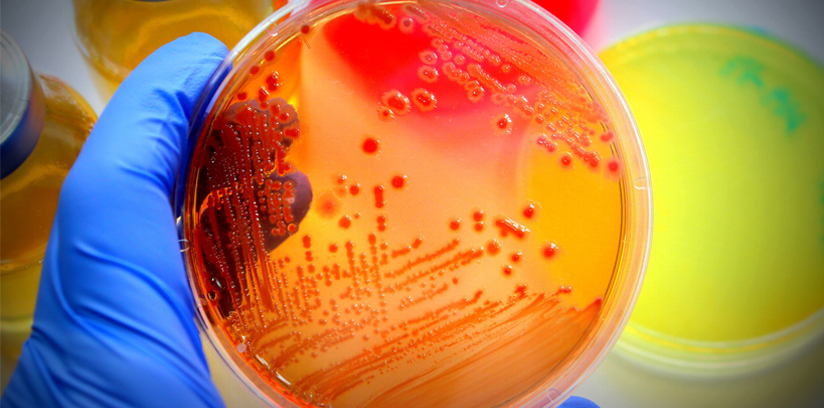 Sr.

Unique Id.

Name of Faculty

Designation

Qualification

DOJ

1
76470

Dr. Neepa D. Pandhi

HOD /
Asso. Prof.

M.Sc./Ph.D.

07/08/1990

2
77329

Dr. Vasantba J. Jadeja

Asso. Prof.

M.Sc./Ph.D.

07/08/1990
Unique Id

Name of Faculty

Designation

Qualification

NET/SLET/Other

DOJ

Photograph

31115

Dr. Nilkanth J. Faldu

HOD /
Asso. Prof.

M.Sc./Ph.D.

 

13/06/2004

16389

Dr. Minaxi M. Parmar

Asso. Prof.

M.Sc./Ph.D.

 

07/06/1995

16306

Ms. Hemangi P. Bhatt

Asst. Prof.

M.Sc.

 

01/07/2009

33735

Dr. Apexa R. Patadia

Asst. Prof.

M.Sc./Ph.D.

 

25/06/2012

75482

Dr. Abhijeet S. Joshi

Asst. Prof.

M.Sc./NET/GATE

 

30/05/2017

75483

Dr. Mousumi Das

Asst. Prof.

M.Sc./M.Phill/Ph.D.

 

01/06/2017

77207

Mr. Nikunj V. Bhadja

Asst. Prof.

M.Sc./Ph.D.

 

24/07/2017

78277

Dr. Rohan V. Pandya

Asst. Prof.

M.Sc./Ph.D.

 

11/12/2017

81290

Dr. Varun P. Shah

Asst. Prof.

M.Sc./Ph.D.

Post Doc.

19/06/2018

22618

Ms. Dimple K. Kachhadiya

Teaching Assi.

M.Sc.

 

20/06/2018

37885

Ms. Shivani H. Tank

Teaching Assi.

M.Sc.

NET/GSLET

22/06/2018
| | | | | | |
| --- | --- | --- | --- | --- | --- |
| Sr. | Name of Faculty | Department | Designation | DOJ | DOR |
| 1 | Ms. Rachana Joshi | Microbiology | Assistant Professor | 19/07/2016 | 31/03/2018 |
| 2 | Dr. Bhavtosh A. Kikani | Microbiology | Assistant Professor | 12/07/2014 | 30/11/2016 |
| 3 | Dr. Rushit J. Shukla | Microbiology | Assistant Professor | 16/06/2016 | 31/03/2017 |
| 4 | Ms. Jagruti Vitthalbhai Chauhan | Microbiology | Teaching Assistant | 11/07/2016 | 06/05/2017 |
| 5 | Mr. Sulabhsinh G. Solanki | Microbiology | Assistant Professor | 07/12/2015 | 30/06/2017 |
| 6 | Dr. Archana S. Rana | Microbiology | Assistant Professor | 04/07/2005 | 30/06/2017 |
| 7 | Ms. Priya Birju Mehta | Microbiology | Assistant Professor | 01/04/2015 | 31/07/2017 |
| 8 | Dr. Akhilesh Upgade | Microbiology | Assistant Professor | 02/07/2016 | 28/02/2018 |
| 9 | Ms. Mansi N. Kotecha | Microbiology | Assistant Professor | 12/07/2016 | 20/03/2019 |
The Department maintains the legacy of providing quality education for 27 years
The largest department having highest student strength
One of the oldest setup for microbiological studies at Saurashtra region
The department consistently produces rank holders (top 10) at Saurashtra University
Intensive course structure and integrated teaching-learning process

Follows outcome based education (OBE) based curriculum

Offers induction for fresher's and remedial classes to overcome difficulties

Integrates human values for personal development as a part of curriculum
Offers an array of programs and courses in UG and PG level

Highly qualified and motivated faculty members

Posses excellent infrastructure and lab facilities

Offers a range of Co-curricular, Value added courses for skill development

Strong Alumni base. Alumni are placed in high positions in diverse fields.
High placement record for UG and PG students
Summer placement of students to various industries and institutes
Participation in various Conference/Workshops etc
Department regularly organizes inter-departmental and inter-college events for students.