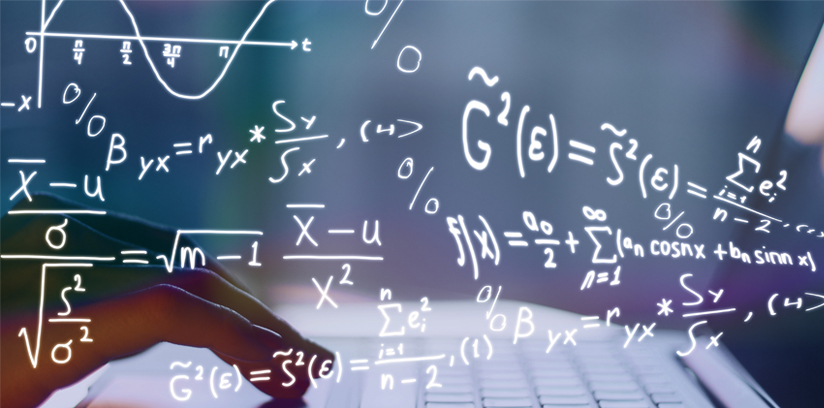 Programme Specific Outcomes (PSOs)
Fundamental Knowledge
Understand the advanced concepts of mathematics.
Demonstrate the ability to apply the knowledge of mathematics at an advanced level.
Technical SkillCollect, organize and adapt contemporary knowledge effectively and utilize appropriate computational tools independently.Utilize modern tools and technology to comprehend and apply mathematical literature for effective problem solving. Analyze and perform a broad variety of mathematical experiments using mathematical software and internet.
Research Skill
Develop and apply new theories of mathematics to solve a broad variety of problems involving mathematics.
Exhibit the capacity to identify, formulate, and solve problems pertaining to mathematics through research.
Critical Thinking
Apply critical thinking skills for the sustainable development.
Effective Communication
Communicate and develop mathematical information orally and in writing.
Self-directed and life−long learning
Develop the knowledge and skills to secure employment. Study, examine and critically evaluate the theoretical results and recognize the need for, and an ability to engage in life−long learning.
Ethics
Appraise and Demonstrate professional & ethical responsibility with Universal brotherhood (Atmiyata).
The Department of Chemistry was established in the year 1968 and it is the oldest department of the college. Currently department offers UG, PG & Ph.D. Programs under Choice Based Credit System (CBCS). Department of Chemistry has state-of-the art laboratory and classroom facilities, equipped with modern teaching and learning tools. Department of Chemistry has adequate and competent faculty members having diverse teaching and research experience with exposure from national and international institutes. The Department of Chemistry offers consultancy and collaborative MOU with various Academia and Industries for the training & Placement of the students.
Best Practices At Department
Earn while Learn Schemes
Entrepreneurship development
Department Highlights / Exclusive
Central Instrumentation Facility
Quality Teaching learning practices