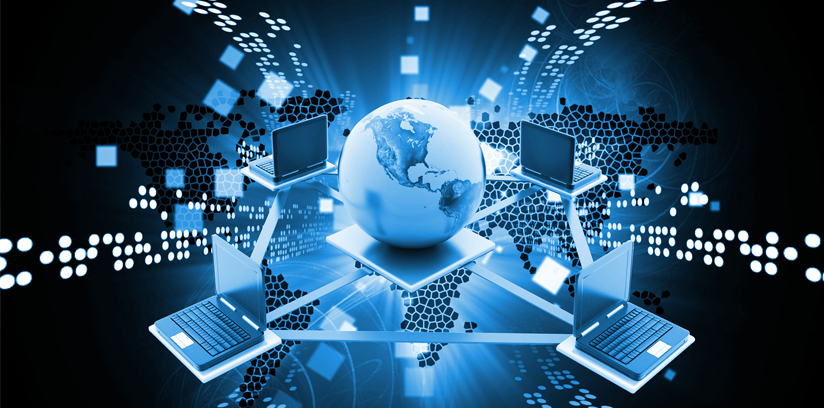 The department of Computer science and Information technology undertakes number of qualitative improvement programmes for enhancement of holistic development, Awareness, Involvement and progression towards research, Field Trips, Guest Talks, Workshops, Hands on training, summer schools, and educational tours. It helps students to have firsthand experience of advances in Science, skill enhancement and progression to higher studies.
Beyond the Curriculum consists of various domains; the 'Co-Curricular Activities', 'Extra-​Curricular Program', 'Extension Programme' and the 'Earn While You Learn Scheme' on paper recycling and wealth creation from bio-waste. Both programs enhance and extend student learning and experiences beyond academic syllabi in a safe, fun and enjoyable environment.
The students learn many life skills through different activities outside the classroom including leadership, decision making, taking responsibility, commitment, teamwork and learning to organize and motivate.
Beyond curriculum programs & few of activities at our department are mentioned in two different files:
Demonstration
No
Particular
Batch/Semester
Resource Person
1
Parts of computer and

Computer Hardware Devices

1st Sem.
Mr.Bharat Hirpara

Hardware Technician

2
Computer Network Tools & Applications
2ndSem.
Mr. JaydevsinhVala

Director

IANT Institute

3
Software Installations & Troubleshooting
1st Sem.
Mr. HareshPonkiya

Hardware Technician

4
Understanding the concept of Macro photography
2nd Sem.
Mr. JitendraTimrai

Asst. Prof. VSC
Workshop 
No
Particular
Batch/Semester
Resource Person
1
Speed Mathematics & Memory Techniques
1st Sem.
Mr. Sandip Dave

Corporate Trainer

2
Workshop on Graphics scheming
2nd Sem.
Mr. JitendraTimrai

Asst. Professor,

3
1 day workshop on Scanning & Printing (DTP)
1st Sem.
Mr. Pradip Vanpariya

Asst. Prof. VSC

4
System Development Life Cycle
4th Sem.
Dr. BankimRadadiya

Director

Navsari Agriculture University

5
Application Development using ios
6th Sem.
Mr. Prakash Gujarati

CEO

Gujarati Graphics
Crash/Bridge courses
No
Particular
Batch/Semester
Resource Person
1
Crash course on Building logic using C Language
1stSem.
Mr. Hitendra Donga

Head – DoCSIT – FoBAS

2
Bridge course on web development
2ndSem.
Ms. Falguni Parsana

Asst. Prof. – VSC
Guest Lecture 
No
Particular
Batch/Semester
Resource Person
1
Lessons of Team Work
2nd Sem.
Dr. NishantVachhani

HoD- MBA

2
Public Speaking
2nd Sem.
Dr. Alpesh Joshi

Asst. Prof.

Dept. of MBA – AITS

3
Presentation Skill
2nd Sem.
Ms. Pooja Vasant

Asst. Prof.

Dept. of MBA – AITS

4
Go Green Concepts in IT
4th Sem.
Dr. Stavan Patel

Asst. Prof. – VSC

5
Use of open source software
4th Sem.
Mr. HareshKachariya

Asst. Professor – VSC

6
Network Technologies
6th Sem.
Mr. Mitul Gadhiya
7
SQL server administration with Data mining and Data Warehousing
6th Sem.
(Dr.) Parag Shukla

Asst. Prof. – AITS

8
Android application development
6th Sem.
Dr. HetalThaker

Asst. Prof. – AITS

9
Basics of Python
6th Sem.
Raj Damani
Life Skill
No
Particular
Batch/Semester
Resource Person
1
Universal Human Value Education
1st Sem.
Mr. JigarRatnotar

Mr. Darshan Jani

2
Universal Human Value Education
4th Sem.
Mr. JigarRatnotar
3
Workshop – Empowerment of Girls
2nd Sem.
Ms. PritiSadariya

EOG Trainer

4
ManavAdhikar& Traffic Rules
All Students
Rajkot Police Dept.
5
Success in IT (Mgmt. skill)
6th Sem.
Bramhakumari
Ability Enhancement :
| | | | |
| --- | --- | --- | --- |
| No | Particular | Batch/Semester | Resource Person |
| 1 | Communication Skills & Soft Skills | 1st Sem. | Collabera Tech. Pvt. Ltd. – Expert Team |
Specific Outcomes:
Outcomes:
Could have successfully trained students to get placed in the local market.

Students are now able to work with graphics and multimedia which fulfills the crucial need of local market.

Students learnt Industry oriented System Development Life Cycle concept by making very useful projects on different technologies at 3 different basic to advanced levels.

Given the exposure to open source technologies, which enables user to develop systems without any cost.

Students have been started introspecting their life, demands in context of necessity, quality of relationship with family and friends by attending value education sessions.

According to the continuous observation, level of logical thinking has been raised from entry level.

Students become able to work in team using common tools and environments to achieve project objectives.
Impact:
Recognition of different computer hardware and their functions. Understand the process of assembling different parts of computer. Also understand the identification of different issues arising at a time of assembling and their possible solutions.

Understand network tools and their uses to build a physical network.

Understand the process of System Software and Application Software installation.

Students have learnt different techniques to do the complex calculations in speed and to remember anything easily and for longer.

Students practiced artistic graphics on paper and the same later using graphics software. Thus they can understand the technique to convert their imagination into the actual graphics.

Possess skills to effectively deliver formal and informal oral presentations to a variety of audiences in multiple contexts.

Practiced working and troubleshooting with different Printers (laser and inkjet) and scanner (flat bed).

Learnt the basics of web developing, which is helpful in learning advance concepts of web based software and application development.

Acquire the knowledge of Open Source (Free) Software, can be used in daily practices.

Possess the skill of self exploration to acquire right understanding for starting from self to family, society and nature.

Girl students realized their responsibility towards their parents and family. They also have understood the right utilization of technology in daily life. Learnt different self-protection techniques.

Students have learnt almost all traffic rules and knowledge about different road side symbols. Fortunately, all these matters comes in RTO Exams for issuing License.

Different useful and entertaining Mobile application development using iOS and Android.

Have developed the ability of Data Mining using different tools like Weka, SQL Server, etc.
The astonishing rapidity, with which the internet is changing the world, makes it clear that education & technology needs to be amalgamated from elementary school to graduate level. This helps students to exploit the latest technology to learn. It poses challenge to teachers to stay abreast with current developments in their field and integrate tools and technology into their teaching which helps them to be effective resource persons.
To help the students demonstrate skills in information collection, analysis and dissemination, research and development, database and software development, the articulated opportunities and facilities have been created, and strengthened in the Computer Department of the college which was established in the year 1998-99. The college is the harbinger in introducing the course in the State; and being highly quality conscious since then; as a result it has always been striving to achieve excellence.
• We are committed to cater the best quality education. Varieties of indoor projects give mirror of market needs to the students that help them to keep pace with market in years to come.
• The UG & PG courses of Computer Application & Information Technology places students at the forefront of this evolving field through a carefully crafted integration of advanced conceptual tools with a strong emphasis on experiential learning opportunities.
• For student's advancement as Computer Science professional, we aim at – A broad & deep understanding of the most current topics & the depth & breathe of knowledge through the completion of a comprehensive project.
• Webinar
• Online project calendar, submission and evaluation system
• Multimedia Project Presentation methodology
• Online Video / Audio lectures
• In-house recorded lectures
• Online feedback
• Expert Lecture
• Self-learning through BLOGS, E-books, Journals, Forum
• Collaboration with CSI - Computer Society of India
• The research work in our department spans a rich variety of topics in modern computer science.
• Attracting industry experts as faculty members.
• Students assessment is not based on the exams and rote learning but on a practical basis and more continuous.
• Working on outcome base teaching-learning process.
• Sound infrastructure with highly configured computer labs with Apple iMac systems.
• State of the art, dedicated computer lab with latest Hardware and Software.
• Highly interactive seminars by alumni students and other industry experts.
• Soft Skill & Technical Skill development programs for students.
• Many of our students are placed in many corporate and leading companies trough placement cell.
• Department prominent activities:
Value education
Earn while Learn
Poster Presentation
Social Events
Peer Learning
Technical Events
Expert Talks
Industrial Visits
Hand-on Practices
Paper Presentation
Workshops
Project Fair
• One day workshop on Internet of Things
• One day workshop on Laravel (PHP MVC Framework)
• Active participation in Smart City Rajkot – Hackathon 2017-18 & Smart Gujarat for New India Hackathon 2017-18.
• Commencement of Developer Club to do Best Practices.
• Started Guidance Cell for Competitive Examinations like CMAT, CAT, IELTS, etc.
• Commencement of Language Club for better Language Proficiency
CIE 1 Examination Commencement : Date: 16/08/18 to 23/08/18
Janamasthami Vacation : Date:01/09/18 to 04/09/18